Melaney Grant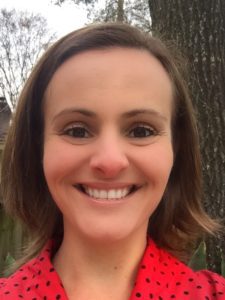 Hello! My name is Melaney Grant. I'm an enthusiastic, bright, Christian (LDS) clinician. My extensive experiences in social work started in 2010. Ever since I found my calling, I have had so much passion to help families, young couples, and individuals get through each one of their diverse and difficult situations. Such as:
Fostering/Adoption
Marriages needing assistance
Divorce
Bereavement
Grief
Loss
Stress
Anxiety
Depression
My goal is always to assist you in successfully navigating through some of the most difficult and challenging times of your life. I want to promote valuable life skills such as confidence, assertiveness, and the development of personal boundaries.
QUALIFICATIONS:
I obtained my Bachelor's at California State University, San Bernardino and my Masters in Social Work from Brigham Young University with a concentration in Clinical Practice. I am a licensed clinical social worker in the state of Texas (65575). I am also a licensed clinical social worker in the state of California (73896).  The offices I currently work in are The woodlands, Cypress, and Clearlake Offices.
GET IN TOUCH!
If you, or anyone you know, is struggling PLEASE get in touch with me at:  melaneygrantlcsw@gmail.com or call me at (806) 680-6787.
Rebecca Black
Hi, I'm Rebecca (Becky) Black. I love working in the mental health field and enjoy helping others find greater peace and joy in their lives. I work with individuals, couples and families. I also have additional training for working with sex addicts and their spouses.
Anxiety/ Depression
Trauma Recovery
Couples Therapy
Family Therapy
Sex Addiction
Grief and Loss
Qualifications:
I graduated with my Bachelor's degree in Communication Studies from Brigham Young University. After taking time off to raise my children, I returned to school and earned my Master's degree in Clinical Mental Health Counseling from Sam Houston State University. I am supervised by Shawna Lewis #19710.
Licensed professional counselor Intern #82648
Nationally Certified Counselor #1165561
GET IN TOUCH!
I am currently seeing clients in the Clearlake and The Woodlands office. If you would like to get a hold of me please email at therapyforfamiliestx@gmail.com or by phone at 713-454-9454.
Jenny Jacobs
I'm Jenny Jacobs, and I have a tremendous and an eager desire to listen and help your child, teenager or family members get through any and all of life's curve balls. My counseling approach is client-centered, which means I listen compassionately and use a variety of techniques such as:
Child Therapy: Divorce adjustment, anger issues, and Anxiety.
Parenting
Adult Therapy: Depression and Anxiety.
Grief Therapy
Stress Managment
Life Stages
I also use canine-assisted counseling, which is the integration of a trained therapy dog into a goal-directed counseling process. Oreo (my therapy dog) and I, work as a team to help you, my client, journey through life..
It is my goal to give my clients unconditional, positive regard to empower them and collaboratively work with them to reach their goals. I strongly believe in creating a safe environment so my clients feel comfortable expressing themselves and creating the change that they desire.
QUALIFICATIONS:
I have 16 years of professional experience working as a child, adolescent and family therapist, as well as a school counselor. From working as a child and family therapist, a school counselor, and being a parent myself, I have gained tremendous empathy and a much deeper understanding of the child, parent, and family experience.
I obtained my Bachelor's degree in Psychology from Louisiana State University and my Master's degree in Counseling from Texas Woman's University. The following are my licenses and certifications:
Licensed Professional Counselor in the state of Texas (#64668)
National Certified Counselor (#294325)
Registered Play Therapist (#T2213)
Certified Animal Assisted Counselor (#001)
GET IN TOUCH!
PLEASE contact me to help you get through your challenges. My email addresses is jennyhjacobs@gmail.com and my phone number is 832-422-8171.
Victoria Scott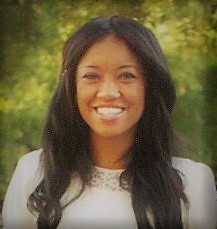 Hi, my name is Victoria Scott! I am the founder and Owner of Therapy for Families. I'm an outgoing, compassionate, and spiritual individual. I love getting to know people in their truest most authentic form, and always try to encourage people to break out of their comfort zones.
I have worked for 14 years in the field of emotional wellness and healing and my last 7 years have been clinical work. I specialize in both relationships and individuals who suffer from:
Couples and
Family Therapy
Shame (addictions, codependency, and similar disorders)
Self worth / esteem
Depression
Anxiety
Trauma, utilizing EMDR Therapy.
While wanting to help people become their most authentic self, my ultimate and real goal is to help each individual and unique client experience healing towards wholeness.
QUALIFICATIONS:
I obtained my Bachelor's from Utah State University and my Masters in Marriage and Family Therapy from Brigham Young University, an accredited and highly recognized AAMFT program. I have done research on the topic of Contemporary Family Therapy and have a published piece titled, Sexual Satisfaction for Older Couples. I am a licensed Marriage and Family Therapist in the state of Texas (#201908).
GET IN TOUCH!
I am currently seeing clients in the Clear Lake and The Woodlands office. If you would like to get a hold of me please email at therapyforfamiliestx@gmail.com or by phone at 281-819-0308.
PLEASE fill out a form or call today! I can't wait to get to know you.
Christine Lawler, Behavioral Sleep Medicine Consultant
Christine Lawler contracts with Therapy for Families. She is a Licensed Marriage and Family Therapist (TX # 201945) and Behavioral Sleep Medicine Practitioner, and also the owner of Baby Sense . She contracts with Therapy for Families. As a therapist, she began realizing that the vast majority of her clients also suffered from disordered sleeping. So, she got additional training in Behavioral Sleep Medicine and made sleep a core component of her therapeutic model. Since 80% of individuals with a mental health diagnosis have underlying sleep issues, she's seen a major shift in client outcomes after sleep was prioritized and regulated. As a Behavioral Sleep Medicine Practitioner, her role is to assess your sleep patterns and provide researched tools to increase your ability to get the sleep you need and want.
Christine utilizes Cognitive Behavioral Therapy interventions specifically designed and researched for the treatment of Insomnia. According to the APA, "In clinical settings, cognitive-behavior therapy (CBT) has a 70-80 percent success rate for helping those who suffer from chronic insomnia. Almost one third of people with insomnia achieve normal sleep and most reduce their symptoms by 50 percent and sleep an extra 45-60 minutes a night." In addition, she is also the founder of The Peaceful Sleeper and works with babies and their families from birth-3 years to sleep train and gain healthy sleep habits.
Christine graduated from Brigham Young University with a Bachelor's Degree in Marriage, Family, and Human Development and a Master's Degree in Marriage and Family Therapy.
She works with adults as well as babies. You can contact her at: Christine@christinelawler.com or call or text her at 949-923-0776.
Contact a Therapist in The Woodlands, Houston and Spring/Cypress Texas
If you are ready to start your journey of healing and wholeness, please contact us now! We offer a free consultation to assess your the best route possible for therapy and healing! You can view some of our frequently asked questions, like payment and scheduling, here.