Getting Married? Off to a good start but could use more support in your relationship? Here at Therapy for Families, we believe that making a marriage commitment is one of the most significant decisions you will make in your life, and we recognize that fulfilling that commitment can come with many challenges. Over 75% of Americans believe that being married is important and 85% will marry at least once in their lives. Yet research indicates that only 25% of couples will still be happily married after 10 years of marriage (Popenoe & Whitehead, 2010). This is where we want to help you be in that 25% category, with a healthy and fulfilling relationship.
Studies reveal that premarital counseling is an effective tool to use as you begin your married life. The goal of premarital counseling is to help you and your partner have the conversations and build the skills you need before entering into a lifelong marriage commitment.
What will we talk about in Relationship Counseling?
Couple goals
Intimacy
Financing/budgeting
Listening skills
Resolving conflict
Major stressors
Strength and growth areas for the relationship
Building of communication skills
Understanding your attachment style
Relationship skills
Strengthening of relationship bonds
Life and family building
Experiencing team work as a couple
Better understanding of core values and beliefs
It can strengthen the bond you already have
Are you Blending a Family & Step-Parenting?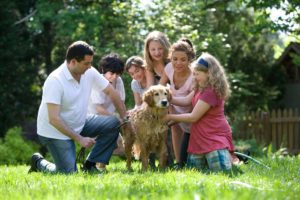 If one or both of you already has children, parenting issues or questions about blending a family or step-parenting may have already surfaced. It can be confusing both for parents and children! Premarital therapy incorporates skills common to couples therapy, marriage counseling and family therapy on roles and relationships, effective parenting, communication skills, and boundary setting. Marrying couples may also want to discuss co-parenting and how to involve your partner in the process. It's normal to experience difficult emotions when blending a family. It can be helpful to process these and ensure you have a solid foundation as you build your family together. Schedule premarital counseling in Houston TX with one of our Marriage therapists.
You Can Take Steps To Get Your Marriage Off To A Good Start!
Commit to the time and money needed to make your marriage the best it can be for the long-term. You can deepen your knowledge of each other and learn how to maintain relationship strength into the future.
How to Get Started with Premarital Counseling?
Our premarital counselors are licensed therapists, they have worked extensively with couples at various stages of their relationship. They understand the roadblocks couples often encounter along the way as well as the benefit of building communication skills, coping skills, and conflict resolution skills from the beginning.
Learning to utilize couples counseling and relationship coaching as a resource is an excellent tool for your marriage. We aren't taught these relationship skills in school. It's normal to experience bumps along the way when you're communicating, bonding and partnering with another person. Relationship counseling is here to teach you skills you haven't learned elsewhere.
Our compassionate therapists, support and assist clients to connect with their authentic self and learn to love, not hate, themselves. Also, behaviors will be evaluated that are not currently working for them. We utilize multiple therapy modalities based on the client's personality and problem. The therapy modalities are all research-based and are showing success based on the particular problems and the client.
Therapy Options for You
Our greatest desire at Therapy for Families is to help each individual feel comfortable and hopeful about their therapy process. Please feel free to contact us with any questions or concerns. We also offer a free consultation to help assess how therapy can benefit you and help you to feel peace and happiness again.
We offer in person relationship Counseling in person in Houston, The Woodlands, Katy and Cypress. WE also offer online therapy services available in Texas, Utah, and Florida.
---