WHAT IS EMDR Therapy?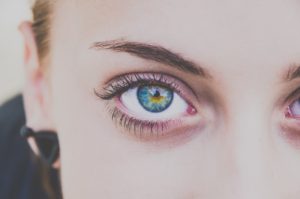 EMDR Stands for Eye Movement Desensitization and Reprocessing. It is a therapeutic approach which helps to heal those who have suffered from substantially traumatic experiences in their life.
WHO CAN EMDR HELP?
This treatment can help with a variety of symptoms or diagnosis. There has been substantial research that proves it is very effective for Post Traumatic Stress (PTSD).
It can also be effective in alleviating:
PTSD
Trauma

High anxiety

Depression

Memories and flashbacks of a traumatic experience

Unrealistic feelings of guilt and shame

Difficulty in trusting others

Relationship issues

Addiction
HOW DOES EMDR TREATMENT HELP WITH THE HEALING PROCESS?
EMDR therapy heals trauma, while teaching you skills on how to handle emotional distress in real life. It helps to release the grasp trauma has on your body and mind, while simultaneously relieving your symptoms. All together, this helps to regain your life and further you in your healing process.
EMDR Therapy in Houston, The Woodlands, and Spring/Cypress
Our therapists, support and assist clients to connect with their authentic self and learn to love, not hate, themselves. Also, behaviors will be evaluated that are not currently working for them. We utilize multiple therapy modalities based on the client's personality and problem. The therapy modalities are all research-based and are showing success based on the particular problems and the client.
Therapy Options for You
Our greatest desire at Therapy for Families is to help each individual feel comfortable and hopeful about their therapy process. Please feel free to contact us with any questions or concerns. We also offer a free consultation to help assess how therapy can benefit you and help you to feel peace and happiness again. We offer therapy services in both Houston and the Woodlands, Texas areas.