Depression
Living with depression can be debilitating and lonely. Often these feelings of lonely helplessness can be hard to explain and even harder to manage. Everyone experiences moments in their life where they feel low, sad, or moody it is when these feelings become intense and last for long periods of time, which is considered to be depression.
What Is Depression?
Depression (major depressive disorder) is a common and serious medical illness that negatively affects how you feel, the way you think and how you act. Fortunately, it is also treatable. Depression causes feelings of sadness and/or a loss of interest in activities once enjoyed. It can lead to a variety of emotional and physical problems and can decrease a person's ability to function at work and at home.
~ American psychiatric Association
Therapy for families offers you a safe counseling experience where you can put your emotions and struggles into words. Being free to share fears and vulnerabilities has a healing effect on us. We are better able to
recognize and work through feelings that are keeping us down. Therapy For Families has been helping individuals make sense their situation. Often depression distorts our perception, leaving us to feel empty and inadequate. Let us help you find the courage and motivation to navigate through this dark time.
Depression Symptoms
Loss of interest and pleasure in activities you enjoyed before
Feeling sad, irritable, empty, or down
Restless, unable to sit still, or feeling slow
Feeling worthless
Feeling pessimistic or hopeless
Thoughts of death or harming oneself
Changes in appetite, weight loss, or weight gain
Change in sleep
Problems concentrating, thinking, remembering, or making decisions
Exhausted
Low or complete loss of interest in sexual activity
What Causes Depression?
Different things or a combination of things can cause depression. These may include changes affecting a person's body (biological), a person's genetic makeup, or changes in a person's life (environmental).
Change in brain chemistry, such as an imbalance in the chemicals that carry messages from one brain cell to another. Taking medicine, such as steroids or some blood pressure medicines.
Having a life-threatening illness or one that causes changes in lifestyle, such as cancer, heart attack, stroke, or diabetes
Substance abuse
Genetic factors – depression can and often does run in families
Environmental factors
Financial or legal problems
A promotion at work
Loss or threat of losing a job
Graduating from school
Retirement
Divorce
Moving
Losing someone close to you
HOW DOES DEPRESSION TREATMENT HELP WITH THE HEALING PROCESS?
Depression treatment helps by teaching you skills on how to handle emotional distress in real life. It helps to release the grasp of depressive symptoms has on your body and mind, while simultaneously helping you feel joy. All together, this helps to regain your life and further you in your healing process.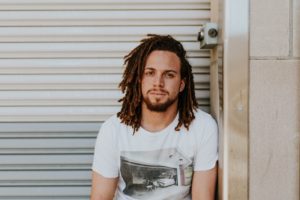 Begin Depression Therapy in Houston, The Woodlands, Katy and Spring/Cypress
Our compassionate therapists, support and assist clients to connect with their authentic self and learn to love, not hate, themselves. Also, behaviors will be evaluated that are not currently working for them. We utilize multiple therapy modalities based on the client's personality and problem. The therapy modalities are all research-based and are showing success based on the particular problems and the client.
Therapy Options for You
Our greatest desire at Therapy for Families is to help each individual feel comfortable and hopeful about their therapy process. Please feel free to contact us with any questions or concerns. We also offer a free consultation to help assess how therapy can benefit you and help you to feel peace and happiness again. We offer therapy services in both Houston and the Woodlands, Texas areas. Meet our therapists to receive depression help in Houston.
---