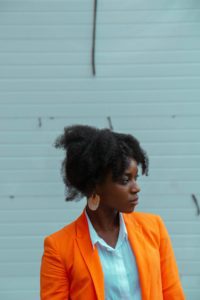 At Therapy for Families, we enjoy guiding individuals to peace and happiness through therapy in Houston , The Woodlands, and Spring/ Cypress midland, and Belleville areas. Each therapy experience is treated as an opportunity to achieve happiness, healing, and wholeness through tried and evidenced based therapy practices.
Individual therapy consists of one-on-one interaction with therapist and client. Our most essential relationship in life is our intimate relationship with our self. Our relationship with our authentic self dictates how we treat ourselves and connect with others. The authentic self includes true emotions, thoughts, expectations, our self concept, and our belief system.
Also, if our relationship with ourselves is destructive in any form it can negatively impact our level of happiness and peace. Personal destruction can come out in many different symptoms such as anxiety, depression, addiction, perfectionism, self criticism, and relationship problems. We believe that all people, including those in the Houston area, can find peace through therapy and counseling no matter how difficult the situation or past experiences.
Benefits of Behavioral Therapy Services
Seeking therapy is often the first step in finding happiness and clarity about life's difficulties and hardships. Common individual hardships consist of, but are not limited to:
Although the process is not always an easy one, even the most difficult of hardships can be replaced with happiness, understanding, joy, relationship success, and feelings of great self-worth.
Individual Therapy in Houston, The Woodlands,  Spring/Cypress, Midland and Belleville TX
Our therapists, support and assist clients to connect with their authentic self and learn to love, not hate, themselves. Also, behaviors will be evaluated that are not currently working for them. We utilize multiple therapy modalities based on the client's personality and problem. The therapy modalities are all research-based and are showing success based on the particular problems and the client.
Therapy Options for You
Our greatest desire at Therapy for Families is to help each individual feel comfortable and hopeful about their therapy process. Please feel free to contact us with any questions or concerns. We also offer a free consultation to help assess how therapy can benefit you and help you to feel peace and happiness again. We offer therapy services in both Houston and the Woodlands, Texas areas.
---