At Therapy for Families, we provide family therapy in Houston and The Woodlands area for all types of family situations. Family therapy consists of two or more family members and usually one parent involved in the problems of children. The issues can be emotional, verbal, and/or physical. Common problems are stress, fighting, depression, or one individual suffering from depression or an addiction. Family therapy helps family members how to communicate and manage thoughts,emotions, feelings, and most importantly behavior.
Benefits of Family Therapy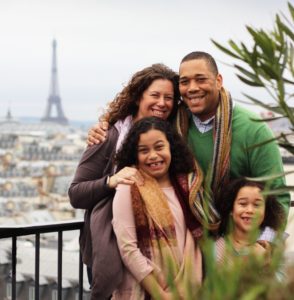 Family therapy is a great way to increase closeness, enable openness, and to heal from problems that create distance between family members. We help families heal through acceptance, empathy, and compassion. We utilize research-based therapy like the Family-Systems Theory as well as Emotionally Focused Family Therapy and Experiential Therapy.
Through family therapy services, family members will become aware of family patterns within their group dynamics that are not working. Our counseling methods are focused on helping family members to feel safe within the relationship as well as increasing confidence.
Who Should Seek Family Therapy?
Family therapy can be beneficial for all types of families, regardless of your situation, problems, or concerns. At Therapy for Families, we believe that families should provide the most fulfilling and positive relationships in our lives. Although it's not easy, we do believe it is possible for all families. We help families with all types of problems and concerns!
Some common family problems we assist in resolving are:
Members of the family suffering from 

low self-worth

Family members are not handling emotions well and not sure how to help and what to do differently

Family members who have a hard time with trust

One or more members of the family suffering from 

depression & Anxiety

Families who have communication problems

Family conflict

Step family transitions

Family members have changed in ways that have created tension and distance in your relationships
Children are entering a new phase of their lives and you're not sure how to connect with them

Normal life transitions
Whatever your concern or issue, we are happy to help you start on the path of healing and happiness. You can call us or contact us to set up a free 15-minute consultation.
Family Therapy Services- Houston, The Woodlands, Katy and Spring/Cypress
We  are more than excited to meet with your family and help you towards a path of open communication, healing, and joy. We currently provide family therapy services to families in The Woodlands and the greater Houston areas.
We are happy to connect with you and discuss potential counseling options for your family as part of a free 10-minute consultation. Please feel free to get in touch by phone or by filling out a contact form. Reaching out about family therapy, whether in Houston or the Woodlands area, is the first step towards happier and healthier family relationships.
Our therapists, support and assist clients to connect with their authentic self and learn to love, not hate, themselves. Also, behaviors will be evaluated that are not currently working for them. We utilize multiple therapy modalities based on the client's personality and problem. The therapy modalities are all research-based and are showing success based on the particular problems and the client.
---