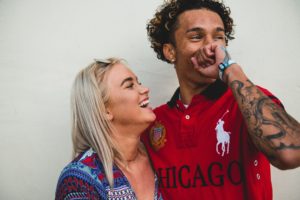 Couples Counseling Houston, The Woodlands, Katy and Spring/Cypress
Do you feel unappreciated in your relationship? Or simply feel this could be a good time for you both to seek counseling to improve your communication, move forward and grow together?
At Therapy for Families, we offer personalized couples counseling for all types of couples in Houston and The Woodlands area. Couples therapy consists of focusing on the couple relationship, whether married or unmarried. We believe that although being in a relationship can be difficult, it can and should be a great source of happiness and joy!
How Does Couples Counseling Work?
Couples therapy and counseling is a process and takes effort from both parties! The individual and the couple will identify goals they want to accomplish in the healing process. Goal-setting is extremely important to healing and mending problems.
Together, we will identify patterns that cause emotional distance in relationships, while, at the same time, we will work towards secure attachment as a couple. We will teach you healthy skills, that will bring about an increase of intimacy in all areas by addressing and healing from attachment wounds and core issues.
Our Couples Counseling Process
We utilize therapy models that are individualized for each couple. The most common modality used is known as Emotionally Focused Therapy (EFT). EFT has been known to have a 75 percent success rate. Sue Johnson, the creator of EFT, has written many successful books such as Hold Me You and The Practice of Emotionally Focused Couple Therapy for clinicians.
Do You Need Couples Therapy?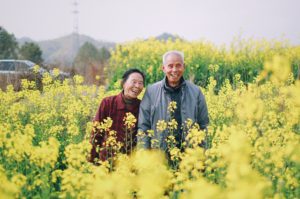 Your need for couples therapy depends on your situation and on both individual's desires to reconnect and resolve relationship issues. We recommend couples counseling for any couple looking to resolve trust issues, increase their ability to communicate openly, and also couples looking to experience a love and happiness that may have currently faded away. Some common couples' problems we help with :
Trust issues
Lack of emotional intimacy
Lack of communication
Loss of attraction
Lack of communication
Lack of boundaries
Differing parenting styles
Control issues
Life stages (ex: job change in career, kids coming or leaving)
Money issues (ex: a stress that drives distance)
Technology (distraction and increases distance with one another)
Unmet emotional needs
A shift to a "roommate" feel
We help couples overcome long-standing concerns and issues and live a happier and more connected life together. Couples therapy is about progression, healing wounds, and becoming closer to one another.
Couples Counseling Near Houston, The Woodlands, Katy and Spring/Cypress
At Therapy for Families, we offer couples counseling near Houston and The Woodlands areas. Our offices are easy to locate and offer competitive rates for the area.
If you feel that your relationship can benefit from counseling, please feel free to contact us today! Healing and happiness happens one step at a time. We are happy and willing to help you find peace and love within your relationship today.
---