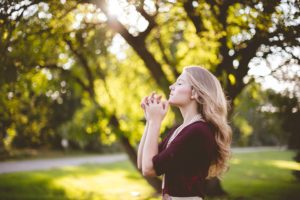 This new year has been a "new temporary norm" to adjust to. Thankfully, it will be temporary. With this blog, we wanted to share attainable tools to practice daily to give you more balance in our current circumstance. The effects of the coronavirus have been devastating to not just our country, but the entire world. The most common effect it has had on our communities is the damage to individuals mental health. Here are potential symptoms to watch out for: anxiety (ex: worrying), obsessions (ex: ocd), loneliness (ex: depressive episode), and traumatic stress (NAMI, March 2020). In the U.S. alone, nearly 7 million people are affected by generalized anxiety disorders and about 6 million with panic disorders. These numbers are expected to increase in the next few months (ABCNEWS, March 2020).
Tools to increase structure, balance, healthy coping and decrease stress:
 Follow a regular routine: 
A regular routine will help you keep a healthy balance, better health, decreases stress, improves focus and even an increase in self-discipline. It allows you to have better time management, which helps to organize your precious time. Maintaining a regular sleep schedule, which maintains the timing of the body's internal clock and can help you fall asleep and wake up more easily. http://www.skilledatlife.com/18-reasons-why-a-daily-routine-is-so-important/
Body movement: 
Benefits of moving your body regularly helps with enhancing your brain's health, circulation, mood, regulates digestion, bones and lymph become healthier. It is both good for the body and mental health. https://mindbody.io/blog/wellness/movement-beneficial-your-mental-health
 Reduce social media and screen time: 
Reducing social media may increase one's personal time and productivity, increase ability to focus, improve self-esteem and may even help reclaim a sense of self. Too much screen time can increase anxiety, insomnia and stress. It can also be hard on the eyes and even cause Computer Vision Syndrome (CVS). Reducing screen time can help prevent headaches, improve sleep and focus. It is important to stay connected with our loved ones. Balance with technology is the key for appropriate care with mental health.
https://blog.fitbit.com/screen-time/
 Create hobbies to work on: 
What's in that dusty closet of yours that hasn't had much attention due to busy life? Crafts? Jewelry making? Art? Paint brushes? Drawing? Photography? Or even Volunteering or an act of Service? Take a minute to ponder what makes your heart sing that you've put on the back burner. https://www.positivelypresent.com/2013/06/benefits-of-having-a-hobby.html
Clean and/or organize one small area a day: 
Doing this can help to reduce the feeling of being overwhelmed, stressed and it can help to gain a sense of productivity. It also helps one's head feel more clear of clutter, it can increase your energy and calm the specific living space. And last of all, it sets a good example to your children.
https://www.psychologytoday.com/us/blog/the-truisms-wellness/201607/the-powerful-psychology-behind-cleanliness
Research easy home activities to do with your children and as a family: 
Like, breakfast in bed, hide & seek, plant a garden if you have a yard, make decorations to decorate windows, have a dance party, make friendship bracelets, play board games, have more story time, have a pillow fight, have a tea party, write letters to family friends and explore your creative side.
https://www.goodhousekeeping.com/home/craft-ideas/how-to/g1389/diy-kids-activities/?slide=5
Journal daily:
Journaling can be a powerful cleansing tool for the soul. It reduces stress and allows our mind and heart to sort through the day, by hand, and self reflect. It can bring more clarity, peace and gratitude to your life. It also boosts memory, creativity and improves goal setting outcomes.
https://journey.cloud/journaling-benefits
Read that book that's been sitting on that shelf waiting for you:
Reading is very important for your brain. It strengthens it! It increases empathy, builds vocabulary, reduces stress, lowers blood pressure, aids in good sleep, lengthens lifespan, alleviates depression and prevents cognitive decline. And most of all, time goes by faster when reading something that's of interest. https://www.healthline.com/health/benefits-of-reading-books
We encourage you to practice these tools daily and hope they give you a more balanced life during this hard time WE are all going through together. We are here to support you through it. Please reach out if you are struggling at www.healingwholeness.com. We offer therapy services state wide in Texas, Utah, California, New Jersey and Rhode Island.
Other Resources:
https://www.sctimes.com/story/news/local/2020/03/27/seven-ways-handle-anxiety-and-isolation-during-coronavirus-pandemic-centracare-expert/2898995001/
https://www.nbcnews.com/better/lifestyle/9-tips-deal-uncertainty-coronavirus-outbreak-ncna1167821
https://www.youtube.com/watch?v=GSAfyYJG1kY&fbclid=IwAR2Elcy12bdT4STnX3PZDV9u4I5SMydhSLqhj627Vof8gZuIH51nTziBsGA&app=desktop
https://www.nami.org/Blogs/NAMI-Blog/March-2020/Coronavirus-Mental-Health-Coping-Strategies
Blog by Danell Ranquist
4/2/2020